Don't just take our word for it, here are what our happy clients and candidates have said about us:

Quality workers; excellent communication
"K2 always work as hard as they can to provide us with good quality workers. Their communication is excellent, meaning we always know where we stand, and I know that if a vacancy is not filled they will keep searching until the 11th hour which is pleasing."David; Client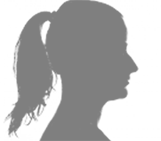 "We have used the services of K2 for over 15 years, for the recruitment of permanent personnel, and have benefitted from their no nonsense approach, and ability to match our requirements to suitable candidates."Jo; Client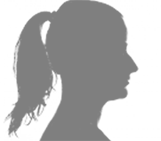 "K2 has the best temps in the area of Oxfordshire and as an agency they are always connected to retailer with high standards and accommodating our requests. We have worked with a variety of agencies previously but no one was able to provide a better service and skilled temps such as the one that K2 prepares for retail store of all level, lifestyle and luxury fashion."Michele; Client

Quick turnaround; extremely grateful
"Since leaving a job in London, Aimee guided me through my options and helped me understand the area I was moving back to (Oxfordshire). Within three weeks, Aimee landed me some temporary work and a permanent job to follow. Never experienced such a quick turnaround and I'm extremely grateful for her efforts!"Josh; Candidate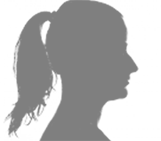 Fantastic throughout; full of encouragement; landed the perfect job
"After joining several agencies, I can say without question that K2 are absolutely the best, especially Matthew. He has been fantastic throughout. He was the only person to call me frequently with possible new job opportunities. He's full of encouragement, and his professional and caring attitude is second to none. This resulted in myself landing the perfect job role. He is a credit to the company... and I can't thank him enough."Gill; Candidate

True inspiration; supported me continually
"While working with Cindy and K2 over the last 10 years, Cindy has become a trusted business woman and friend to me. As a Store Manager I'm looking for the right people to join my brands in the luxury environment of Bicester Village and K2 has supported me to continually find the perfect people to fill the ever changing vacancies within them. Cindy is a true inspiration to the people around her, becoming a role model for our future leaders. Encouraging others to share the same passion for business and success Cindy has. I strongly believe Cindy is a true leader for our Bicester business for the future."Steve: Client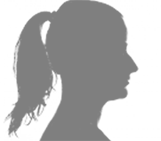 Listened; clear idea of the role and our business
"We found that, at our initial meeting with Matthew, it was easy to establish a relaxed rapport and that he listened to our needs without being over "sales-y". It was clear that he had understood both the role itself and, more importantly, the nuances that come with working with a family business. It was reassuring to find that our style and approach was clearly being represented effectively to the candidates that he put forward – all had a clear idea of both the role and of our business. We maintained an easy and open dialogue throughout the process and felt able to pick up the phone and discuss the search whenever needed. It wasn't an easy assignment as the pool of potential candidates was very small but we got there with minimum fuss, saving an enormous amount of our time!"Anna; Client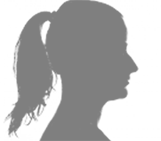 A big thank you; our main client is very happy!
"Your team they worked brilliantly from breakfast through to the end of the day. A big thank you to everyone, back and front of house staff. I have just gone through the feedback forms and they are very good. The main client of the day went away very happy that his customers had had a brilliant day, great team work!"Maria; Client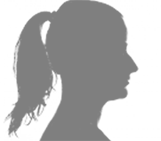 Responds immediately; dedicated team
"As a company we have been impressed by the service we have received from K2 over the last 3 years. The teams listen to our needs / requirements and respond almost immediately to our requests. They are a hard working dedicated team who go out of their way to find us the right candidates for the task at hand. We are more than happy to recommend K2 to any of our colleagues or associates and to continue working with them for the foreseeable future."Tracy; Client

"Wonderfully transparent and clear response! Thanks for the ace response and great customer service."Nick; Client

"All I can say is that through my the years have worked with k2 with very difficult availability times.. K2 I always made it possible for me to work... thank you all."Alex; Candidate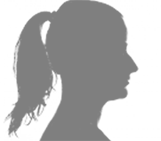 Speedy process……excellent outcome
"Really looking forward to a new job for the New Year, so huge thanks to Matthew for being so on the ball. Very speedy process with an excellent outcome!"Gina; Candidate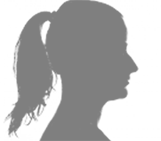 Amazing team; giving support; listening to feedback
"You'd better get ready to work if you contact this amazing team! They just make everything possible to fit with your availability and preferences, giving you support whenever is needed and listening to your feedback"Livia; Candidate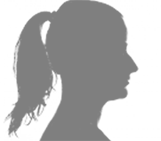 Delighted; understands our business, culture and people
"I have worked with Matthew at K2 for 2 years and am delighted with the service provided. Matthew takes time to understand our business, culture and people, as well as the role we are recruiting for. This has helped to source high calibre candidates with a strong fit for our business. It is a please sure working with the team at K2 and I am always confident with the candidates they submit."Jo; Client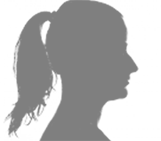 "I have found using K2 Recruitment a real pleasure, always helpful and honest."Lucy; Client

Just what we want; diligent and flexible
"K2 have been exceptionally communicative and diligent in providing temporary staff for us. They are very relaxed and flexible and setup is easy, which is just what we want from a temping agency."Nick; Client

Can't recommend your staff more highly
"Just a quick note to say thank you for all your organisation. The staff were absolutely fantastic – can't recommend them more highly. They were hardworking and accommodating and delightful company to have on our special day!"Ed; Client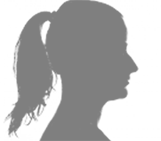 Thoroughly professional; highly recommend
"I have been working for K2 for over 2 years and have built up an excellent working relationship with them. They have provided me with constant levels of work and I have found them to be friendly plus thoroughly professional in all their dealings with me. I would highly recommend their services."Lisa; Candidate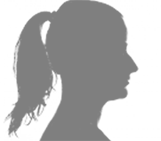 "It has been my pleasure working with K2 recruitment and most especially working under your department. I sincerely enjoy the warm ambience and disposition which you gave and you are certainly an exceptional boss."Onyeka; Candidate